http://bernama.com/en/general/news.php?id=1739982
Sumber: Bernama.com
Last update: 27/06/2019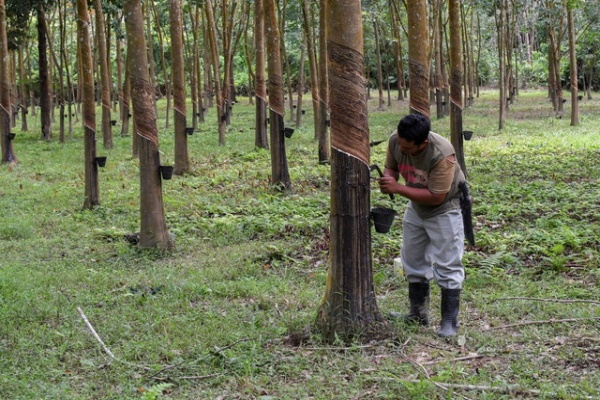 LIPIS, June 27 (Bernama) -- The government is studying the rubber floor price to see if it can be raised in order to protect the income of smallholders who have to grapple with commodity price fluctuations.
Primary Industries Deputy Minister, Datuk Seri Shamsul Iskandar Mohd Akin, said it will be in accordance with the government's capabilities.
"We're studying all suggestions because other commodities like palm oil, black and white pepper are facing challenges, too.
"We need a comprehensive social safety net. For now, we can only commit to a price of RM2.50 which we hope will go up," he said at a press conference following a meet the rubber smallholders event at the hall of Sekolah Menengah Kebangsaan (SMK) Panglima Garang Abdul Samad today.
Shamsul also said his ministry hopes more smallholders will claim their Rubber Production Incentive (IPG) which has been given since 2015.
"The incentive is a price support mechanism which is activated when the average price of SMR 20 grade rubber in the month prior is less than RM6.10 per kg or the farm gate scrap rubber price is RM2.50 per kg.
"Until April 30, 2019, RM164.7 million was paid out in IPG claims with RM11.7 million paid to smallholders in Pahang alone," he said.
In order to make the selling and claims process much easier for the group, an online system is being tested, with Shamsul adding: "We hope IPG claims will start to double, especially when the online method is activated."
Bumiputera Rubber Entrepreneur Organisation president and Malaysian Rubber Board director, Shamsudin Atan, also attended the event at the school.
-- BERNAMA